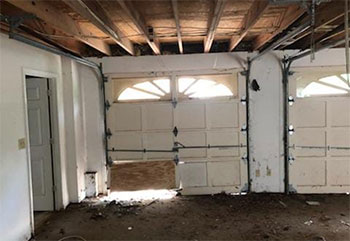 Panel Replacement
Customer Issue: A badly attached insulation strip led to a wooden garage door panel warping and rotting.
Our Solution: Our team arrived with the replacement panel to fit in, then removed the damaged garage door panel in question, and installed the new one. It was an original Clopay garage door panel, obtained from the manufacturer, so it matched perfectly. We realigned and tightened the tracks for good measure, before testing the door.
Ethel McGlinchley
- Parkland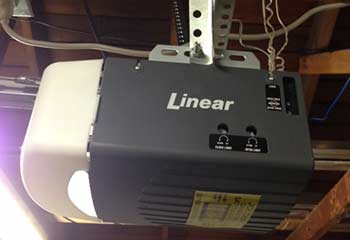 Opener Replacement
Customer Issue: Garage door moving slowly then detached and fell.
Our Solution: We inspected and tested the customer's opener ourselves and found that it was indeed detaching from the door and causing it to fall due to irreparable wear over the years. It was replaced with a new Linear LDO33 model opener, which we assembled and installed for him.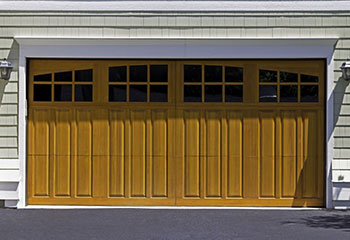 New Garage Door Installation
Customer Issue: Needed a garage door installed in her new home.
Our Solution: Ms. Carpenter decided on a new Clopay insulated walnut door with windows model GR2SU_WO_WIA2. We ordered the door and installed it to her satisfaction when it arrived.
Meryl Carpenter
- Coral Springs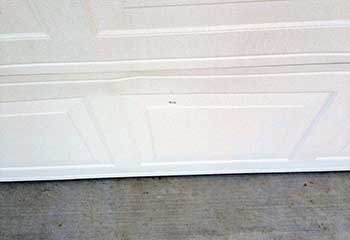 Door Panel Replacement
Customer Issue: Mr. Craig called our company to replace two damaged garage door panels.
Our Solution: We ordered the replacement panels from the door's manufacturer and replaced both. We then double-checked the door's operation and made sure it was working properly.
Phillip Craig
- Pompano Beach